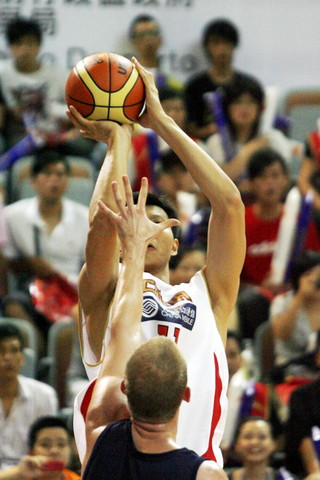 Sorry for the week-long mini hiatus, I know all you regular readers out there were hankering for a Pure Point. Or at least more pictures of Alyssa Milano it seems, according to my site statistics which tell me that fully 80% of my traffic last week came for that reason.

I spent a lot of time analyzing film from the recently completed Stankovic Cup, in which Slovenia (4-1) took home 1st prize, and China was award second. Yi, as always, was masterful in some games and nowhere to be found in others.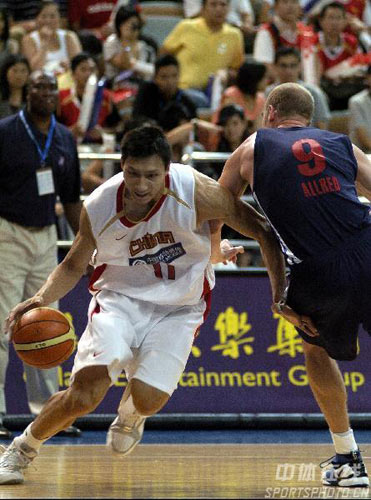 Luckily enough for me, Sina.com put up the entire game tapes of some of the matches. Unluckily, by entire game tapes, they meant 4 20-minute videos that needed to re-buffer every 10 seconds and then cut off halfway through. Watch only if you are prepared for extreme tedium (which I was).

I was especially amused by their "Dunk Show", which apparently just means highlights, as it was jsut an assortment of jumpshots, lay-ups and putbacks. However, they have a separate video for highlights, so I'm not really sure.





In any case, it would be an understatement to say that Yi exploded against his first almost NBA-caliber opposition since the Summer League. Helped by the fact that he was probably taller and quicker than anyone guarding him, he went off for a dominating 28 points and 15 rebounds against the D-League Ambassadors. During this game, he utilised the moves that I implored that he use in my previous post, going most often to a sweet-looking baseline jumper just inside the International 3-point line. Whenever he hit that shot (which was always), the commentators said something to the effect of "And there's Yi taking his favorite shot," which makes me wonder why he almost never used it during the Summer League. In terms of rebounding, he was able to box out effectively, and go out of his area to pull down boards with authority.

I'm going to chalk up most of the increased stats to playing against weaker compitetion, as I've never heard of any of the D-League Ambassadors (Renaldo Major was their leading scorer?). Nevertheless, he seemed to be playing with a conviction that was greater than what we saw a month ago, as he knew that he was better than the opposition and wanted to show it.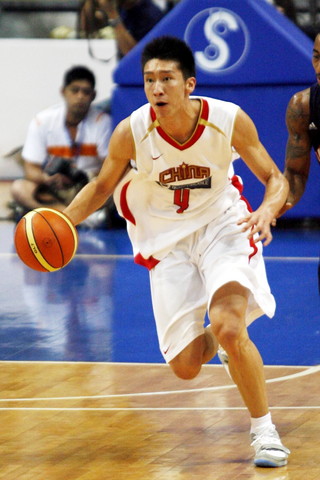 Sun Yue, drafted by the Lakers, had a strong performance in this game too, piling up 12 points, all in the third quarter. He also had a bunch of brilliant passes, and probably would have ended up with more assists if the recipients didn't let the passes hit them in the face as much (this didn't actually happen, but it might as well have). At many points during the game, the commentators were like, "It's great to see such a tall guy have such a nice handle and feel for the game." Sun Yue is no Shaun Livingston, but he does have the vision and intuition that Chinese guards seem to lack, and should make for a servicable passing SF in the NBA.